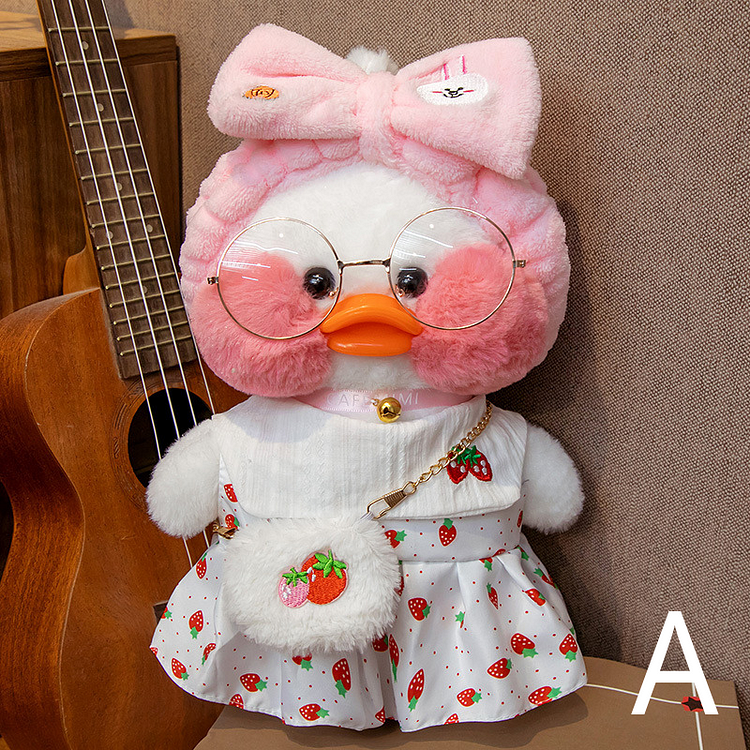 The kawaii DUDUDUCK design is very cute, not only has a cute image, plush cheeks, but also a kawaii expression.
This model is white DUDUDUCK, wearing a gorgeous little skirt, wear a cute headband and with a plush strawberry bag.You can manually change clothing and accessories for it.Sooo kawaii!
The size of this doll is 30CM, the size is just right, you can hold it in your arms, quality plush, and feel comfortable.