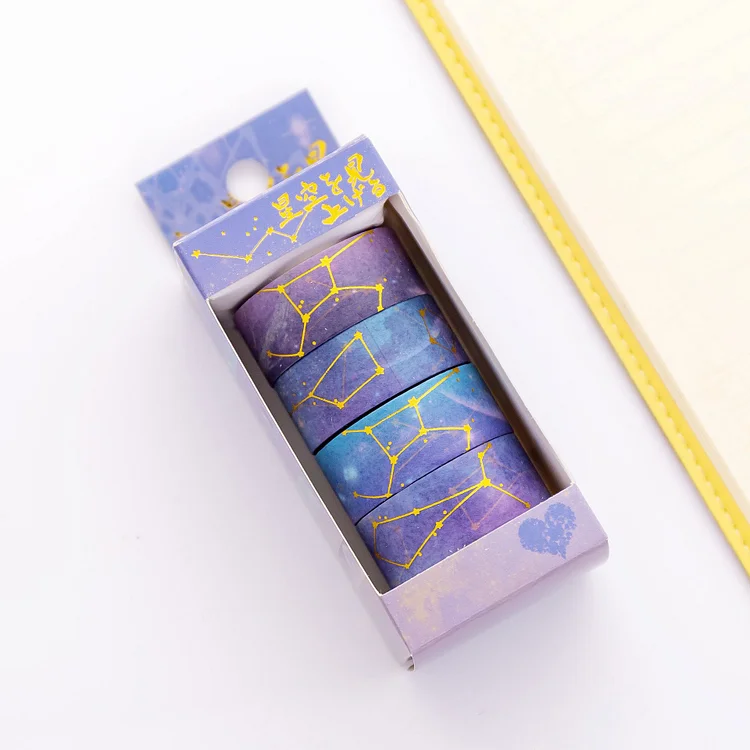 💗Dazzling starry sky and pink cherry blossoms are the theme of girls.Add spark to your everyday creations with this beautiful set of washi tapes. These decorative masking tapes are printed with gorgeous gold foil illustrations of star constellations on colorful nebula background.
Color: blue, pink, brown
Size of the boxed set: 8.7cm x 4.5cm
Width: 1.5cm
Length: 5m
Each set comes with 4 washi tapes.