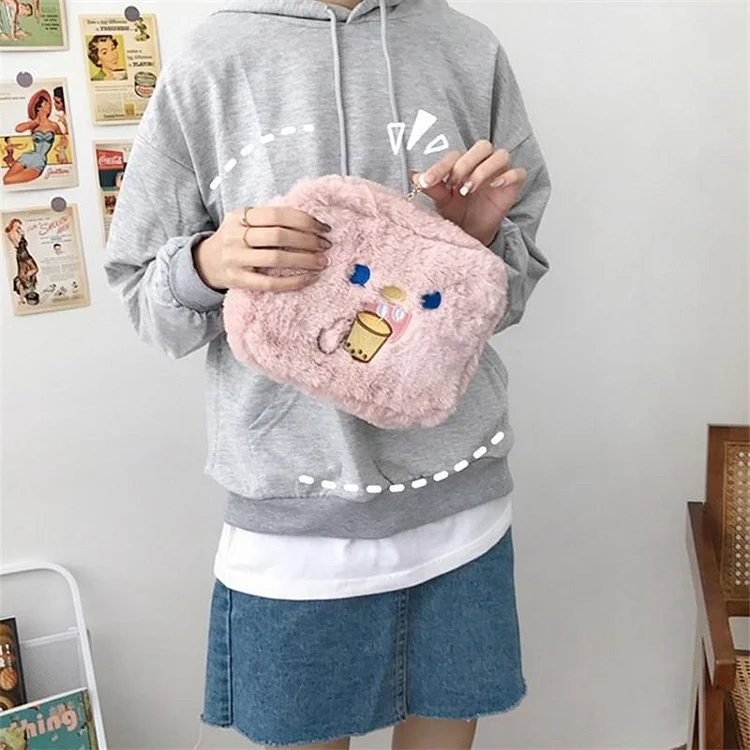 🌸Cute animal handle cosmetic bag with handle design, easy to carry!
🌸The inside is decorated with meshes, so you can easily categorize and manage your items!
🌸The cover is made of high-quality velvet, the feel is warm and soft, and there are fur balls on the zipper! Animal patterns are smart and interesting!