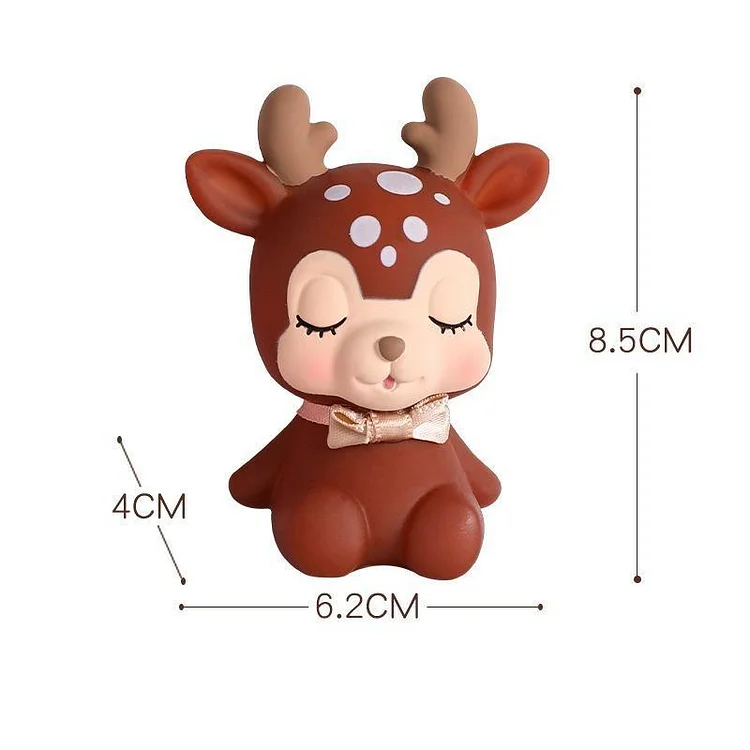 🦌Mini sika deer decorations, the kawaii cartoon deer decorations, made of high-quality vinyl material, natural and full color, small and cute shape, vivid image.

🦌Let life add a touch of beauty, life is not just life, let life be more emotional and fun. It is a good choice whether it is to give to friends or to yourself!

🦌Vinyl material, fine texture, uniform color and vivid shape.

🦌The matte texture and the matte texture of the lufthansa on the surface are full of innovative meaning.

🦌The shape is vivid, vivid and lively deer image, simple and connotation.