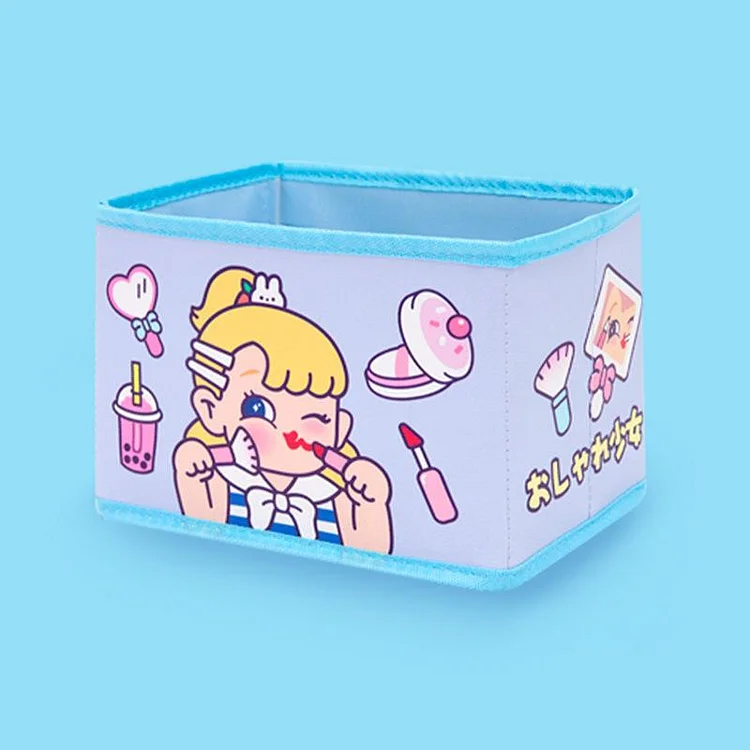 🌸Put your various pieces in this shiny kawaii storage besket! The pattern composed of animals of various personalities will have a good mood when you see it ~It is made of fabric, which is light and easy to clean.
color: pink blue

size : 18*13*11(cm)

Tips:
Manual measurement, the error 1-3 cm, please understand!
Due to the difference in shooting artistic effect, the difference of pixel and resolution between the customer visiting the website equipment, there may be the color difference between the real object and the model drawing. For details, please refer to the effect of the real object drawing displayed on the website, and the real object received shall prevail.