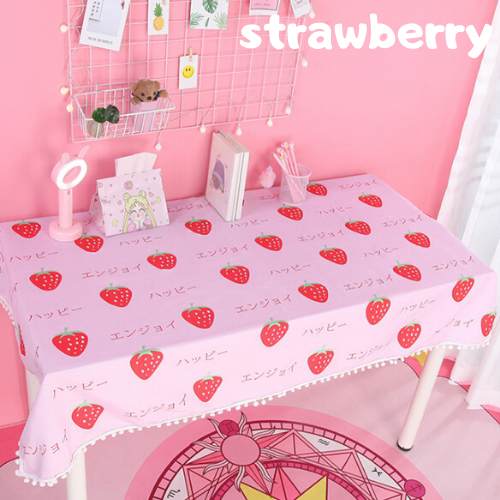 💗This cute Kawaii Pink Pom-pom Tablecloth is perfect for dressing up your desk, living room, place other cute items, and staying with them all day long!

💗We have a variety of tablecloths to meet your personal needs!
💗 It has many pompoms as ornaments, adding charm. Collect them, cutes! And enjoy some Lovely!

Due to the large size of the tablecloth, it will be sent out by folding and packing. Some wrinkles appear. Wash with warm water and can be removed after ironing.