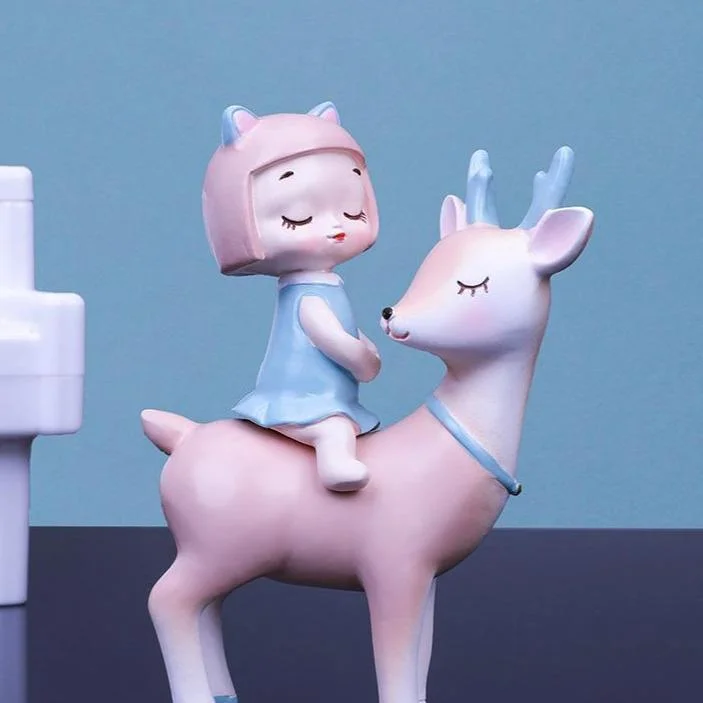 🐼The kawaii pet animal girl ornament is both a cute ornament and a household utility product. It adds a little color to your life. The combination of cute pets and cartoon girls gives this product higher practical and ornamental value, light luxury texture and smooth color Curves create a simple life and show the beauty of craftsmanship.

🐼It's kawaii and visible, it can change your heart, multi-player interactive play, no corners and corners design, already cute looks, let you put it down.

🐼Hand-painted, three-dimensional modeling. With texture and emphasis on color, light luxury and fashion make the space more flexible.

🐼It is a small ornament and a portrayal of innocence. I am not willing to just make a practical small ornament, which can be used to decorate bookcases, desks, etc.

🐼Resin material, a new interactive experience. It feels fine, smooth, durable and not easy to wear.