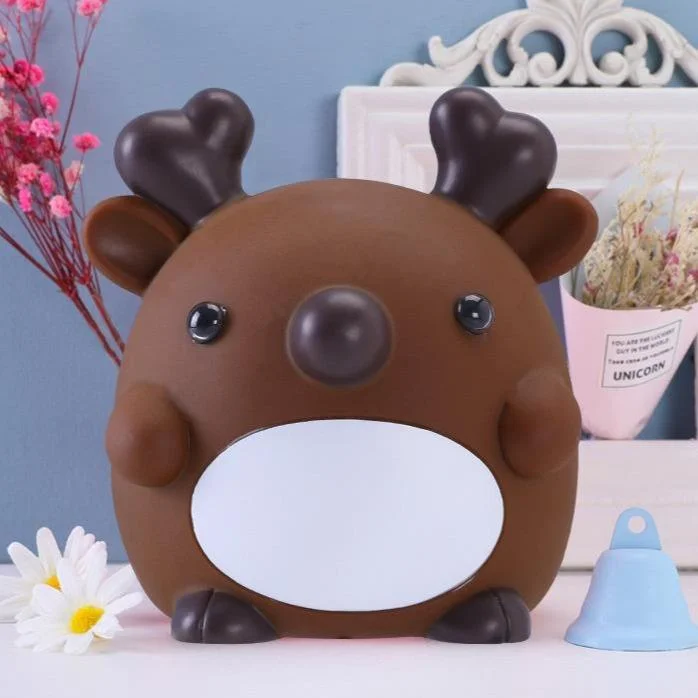 🐧Simple lines and three-dimensional shapes. Adorable shape, with texture and accent color, light luxury and fashion make the space more flexible.

🐧It is a piggy bank and a kawaii ornament. Not reconciled to just making a practical piggy bank, it is also a doll, but also really cute ornaments, it is used to decorate books, bookcases, desks.

🐧Skin touch, a new interactive experience. Many people can play interactively. You can load coins and banknotes from the back of your head, and you can take out coins from the bottom. The baby-like skin is offended and the appearance is almost perfect. Children can't put it down.

🐧The bottom is stable and non-slip. The hand feels delicate and round, and the bottom is smooth and non-slip. The doll in the piggy bank will sprouting your heart.

🐧Vinyl material, environmentally friendly PVC material. Durable, anti-collision and anti-drop, the birth of a wealth management artifact.