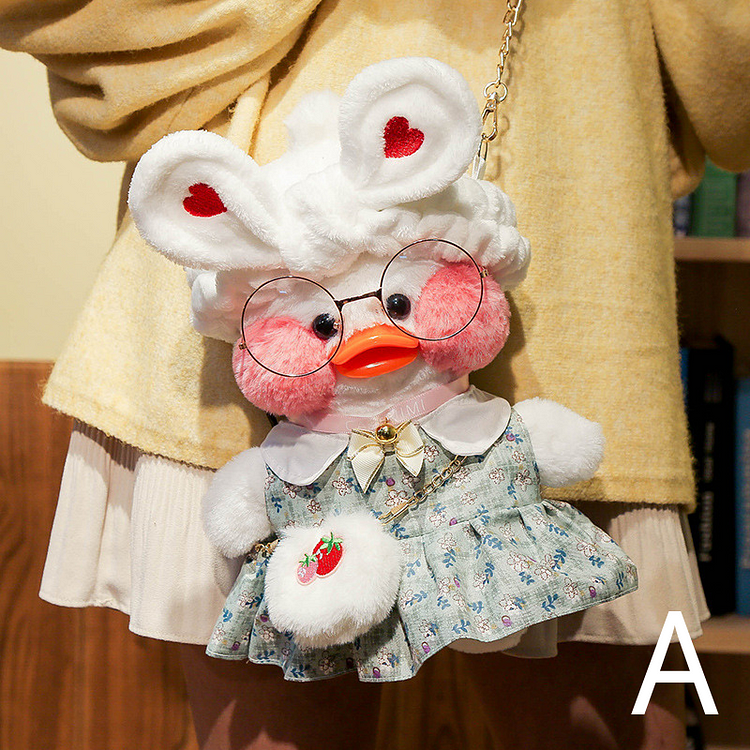 The kawaii DUDUDUCK design is very cute, not only has a cute image, plush cheeks, but also a kawaii expression.
These DUDUDUCK plush dolls bags have all kinds of gorgeous outfits. You can manually change clothing and accessories for it.
The size of this doll bag is 30CM, the size is just right.
Store mobile phones and other personal items for easy carrying.