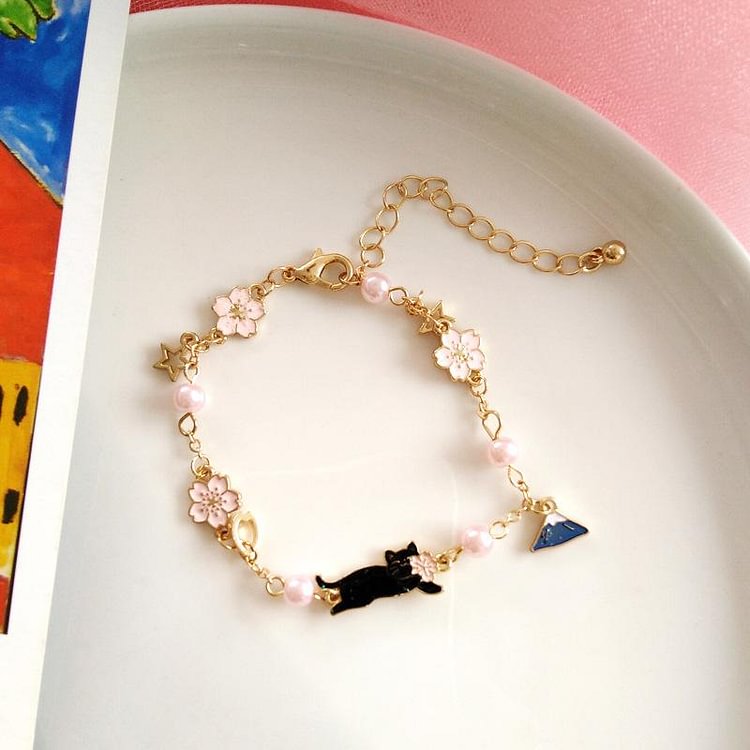 💗The kawaii Cute Fashion Pearl Bracelet can be a cute gift to celebrate birthdays, holidays and important days
💗The sweet and cute Japanese style sakura bracelet, the bracelet made of cat Fuji mountain and cherry blossoms, seems simple but reveals a unique sense of fashion, and it can also bring out the white skin when worn on the hand.
💗Choose from black cat and white cat.
💗Size: the total length is about 17.3cm, the extension bracelet is 6.3cm.