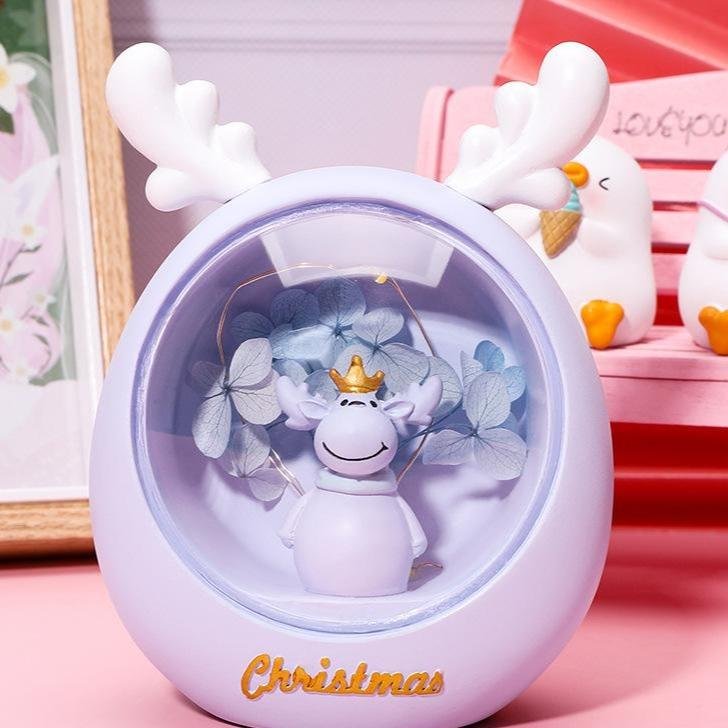 🦌Kawaii and beautiful. The kawaii deer is combined with the night light to create a kawaii and childlike design. Fermentation produces interesting flavors and gives you the warmest company at night.

🦌Warm companionship, the soft light is not dazzling, there is you all the way, and the night is not alone.

🦌Capture details and create vivid and lovely cartoon images. Kawaii pet shape, childish and cute, full of value.

🦌Beautiful and practical, it will give you a warm company at night. Kawaii and childlike, multi-functional, decorative space.

🦌The preferred material is durable and not easy to wear. Resin material, delicate texture, lifelike.

🦌Switch mode, gently flip the bottom switch to open. Easy to use, built-in electronic sensor is sensitive.