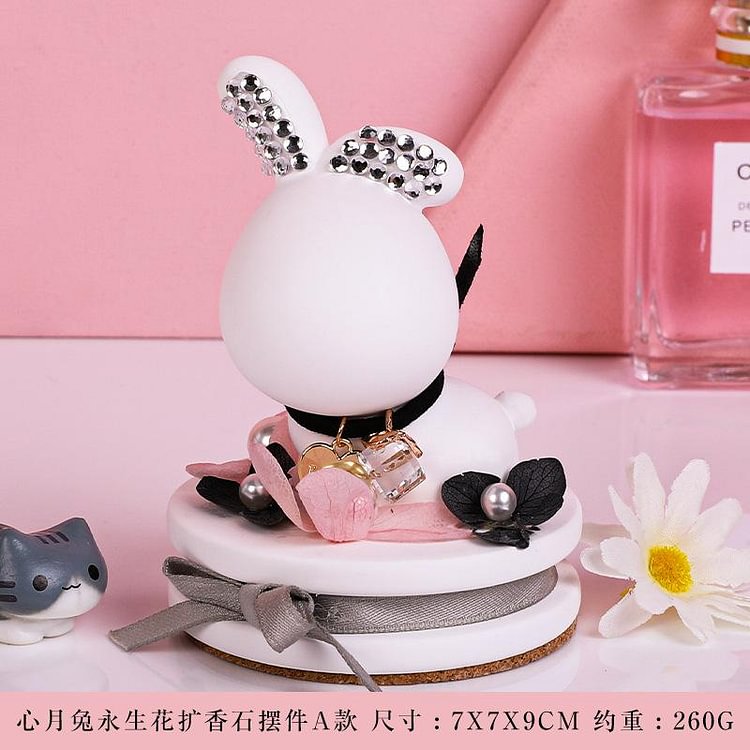 🦌Cute Bunny Diffusion Stone Ornament, ridiculous deer shape, beautiful base. Whether it is for a friend or keeping it for yourself, it is a good gift.
🦌Outline the curve of life and create a romantic fragrance.
🦌The simple design shows the beauty of the utensils.
🦌Modern style decoration, artistic sculpture modeling, build a home art gallery.
🦌Careful selection of materials, ingenious workmanship. Comfortable hand-feel, diffused plaster, high temperature resistance, no deformation.
🦌Handcrafted, sober and natural. The shape is beautiful, the lines are smooth, and the simplicity reveals a kind of elegance.
🦌Long lasting fragrance, instant absorption of essential oils. Fragrance accompanies you to embellish a better life.
🦌Special anti-slip mat for vehicle, no fear of high temperature, heat resistance above 80℃.
🦌Scent introduction:
Top note: blue wind chimes
Middle note: persimmon
Base note: white musk
Scent concentration: moderate

🦌The fragrance of fresh wildflowers is complemented by the crispness of green leaves, the sweetness of lilac buds and the delicate morning dew scent; the powdery quality is pure and accentuates the finish, bringing a lingering softness to the fragrance.