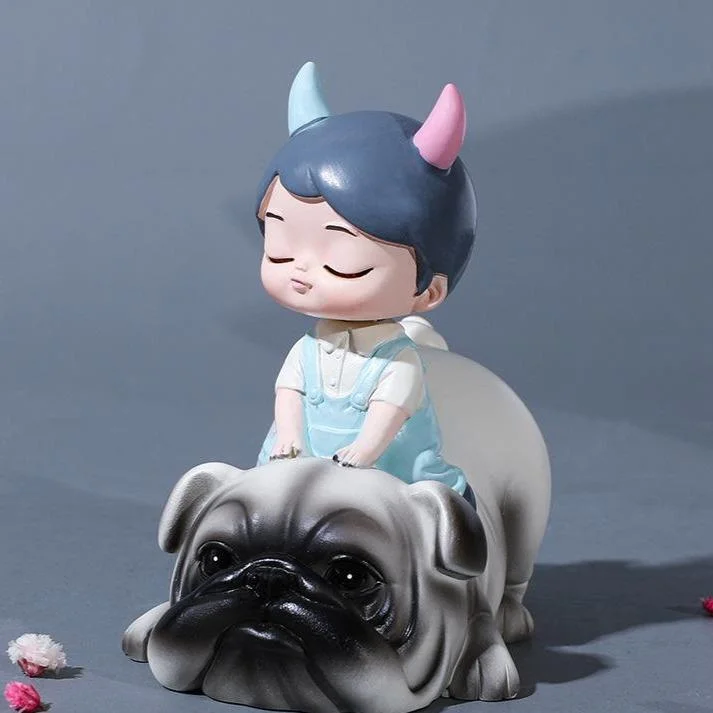 💕It is not only a cute ornament but also a household utility product. It adds a little color to your life. The combination of cute pets and cartoon girls gives this product higher practical and ornamental value. The color of light luxury texture and the long curve make it simple to create Life, showing the beauty of craftsmanship. It is a good choice whether it is to give away or keep it for yourself.

💕Resin material, a new interactive experience. Made of oleoresin material, it feels fine and smooth, durable and not easy to wear.

💕Hand-painted, three-dimensional modeling.

💕Swing with the car without blocking the view. Not reconciled to just making a practical little ornament, it is also a doll, and it is a really childlike portrayal, which can be used to decorate the car, bookcase, and desk.

💕The expression is vivid, vividly portrayed, funny and cute, and the expression is natural and lifelike.

💕Detailed depiction, simple artistic techniques, small and exquisite, every place is carefully carved

💕The bottom rubber pad, the bottom can be pasted with non-marking glue, it is not easy to fall, and it is torn off without leaving a trace.