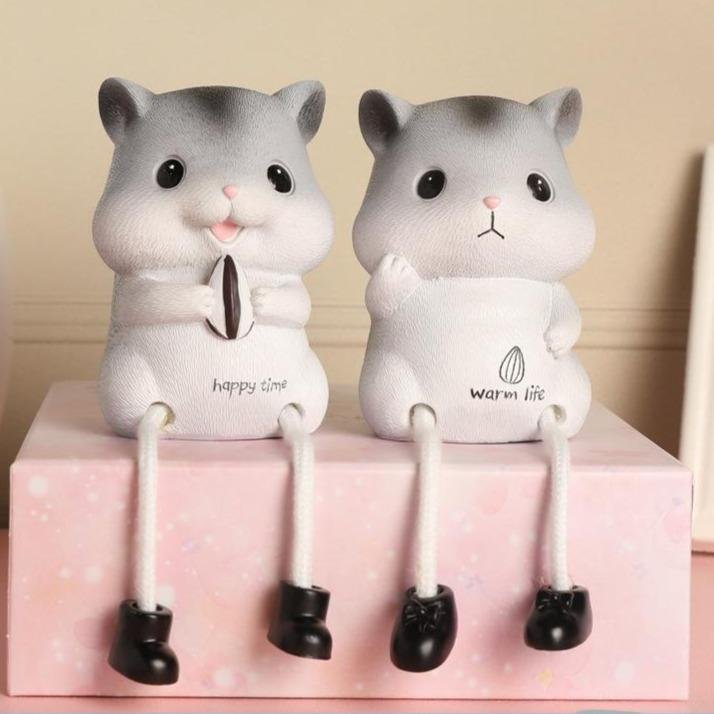 💓A super cute hanging-leg doll ornament, suitable for children's room decoration. Are you also hit by this call bubble?

💓The vivid and lovely shape is a fun and embellished decoration, whether it is placed at home or at the desk, it is lovely and warm.

💓The cartoon shape is made of resin material, which is delicate and smooth, not easy to wear, and the expression is vivid.

💓Hemp rope hanging foot design. Hand-painted and colored, the bottom is stable.
💓Size:Height 12CM